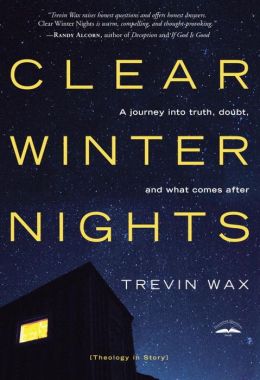 I don't usually read fiction very often, but this book was worth reading. It takes the reader on a tumbling journey following the struggles of a man who made a commitment to Christ as a child, but now has doubts about his faith.
Chris doesn't want to be judgemental. He has trouble answering questions from his classmates of other religions. He doesn't like the way some Christians handle the hot topics. He has questions and concerns that plague many of us today, no matter what age group.
Fortunately Chris has a godly grandfather that he goes to visit. He prepares himself not to let on to his grandfather about his doubts. But it doesn't take this godly man long to figure out there is something not settled with his grandson.
The conversation between the two gets deep, but still continues to be light. Deep because there is no pat answer to the question and light that the grandfather's answers are non-judgemental and clear.
Throughout the book I wanted this kind of grandfather to talk to. One you can ask the hard questions and be content with the answer whether it was clearly answered or not.
The book ends not knowing what Chris ends up doing with his life. But with the conversations with his grandfather, you take away that only good can come of it.
There are many one-liners in this book. Things you would expect to hear from a godly grandfather. "Christianity isn't about giving up, but giving in." "Salvation doesn't come from our willpower, it's God's will & power."
"I received this book for free from WaterBrook Multnomah Publishing Group for this review."